apple blossom
Yosemite National Park
Yosemite National Park to Re-Implement a Day-Use Reservation System Beginning on Friday, May 21, 2021
Yosemite National Park – Beginning Friday, May 21, visitors to Yosemite National Park will need a day-use reservation to enter the park. The temporary day-use reservation system will allow the park to manage visitation levels to reduce risks associated with exposure to COVID-19.
Day-use reservations will be required for all users, including annual and lifetime pass holders. Each reservation is valid for three days.
Reservations are available on www.recreation.gov beginning at 8 a.m. on April 21, 2021. Each day-use reservation is valid for one vehicle and the occupants of that vehicle. For more detailed and current information, please visit: https://www.nps.gov/yose/planyourvisit/covid19.htm
The reservation system will be in effect through September 30, 2021.
The health and safety of park visitors, employees, and partners continues to be our number one priority.
For further information on Yosemite National Park, please visit www.nps.gov/yose.
Yosemite National Park!
Not just a great valley, but a shrine to human foresight, the strength of granite, the power of glaciers, the persistence of life, and the tranquility of the High Sierra. First protected in 1864, Yosemite National Park is best known for its waterfalls, but within its nearly 1,200 square miles, you can find deep valleys, grand meadows, ancient giant sequoias, a vast wilderness area, and much more.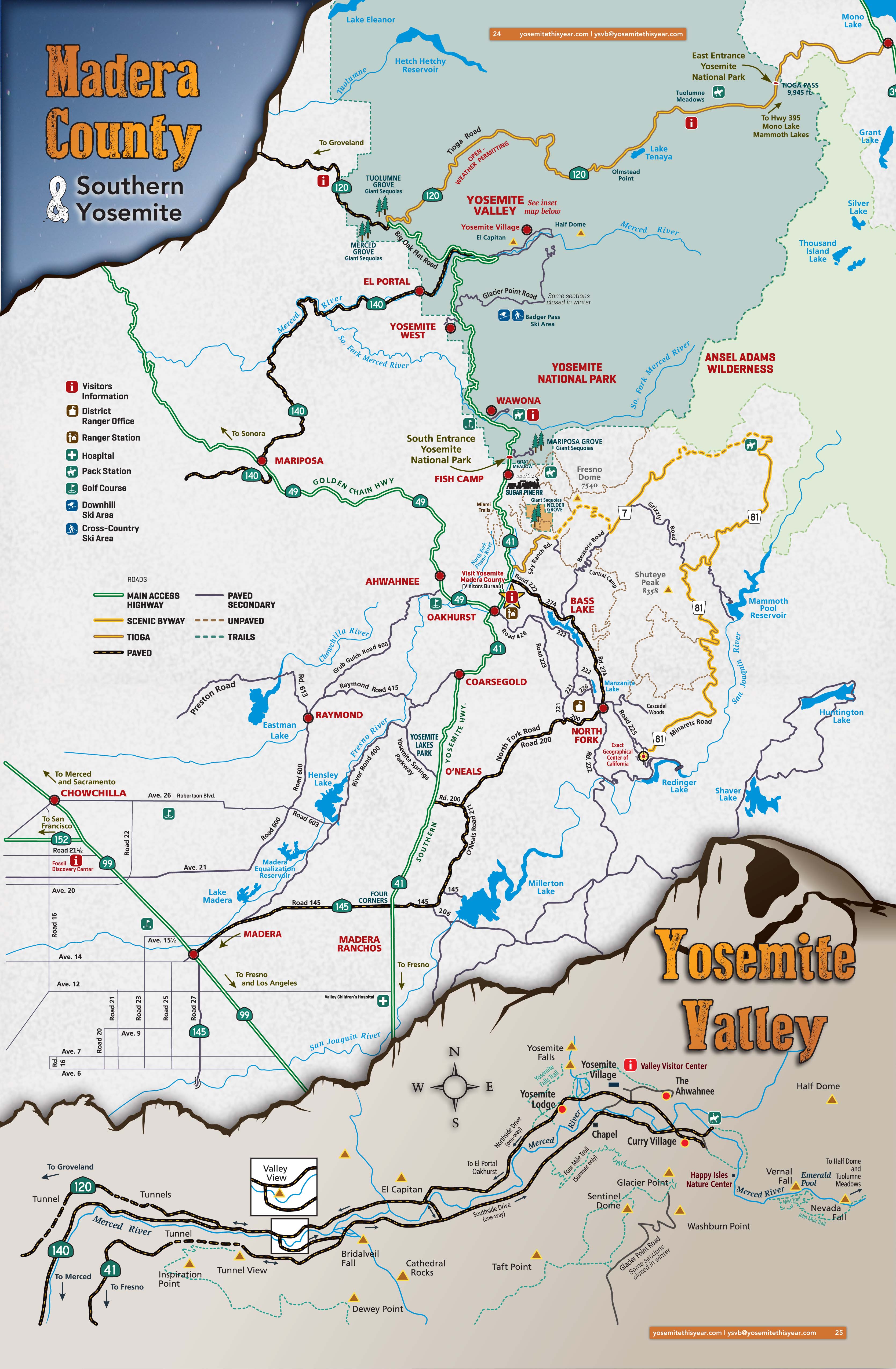 Make your visit to magnificent Yosemite National Park a memorable one by visiting the many must-see highlights:
Mariposa Grove – Stand among some of the world's oldest and largest Sequoias in Mariposa Grove.
Tunnel View – Take in the fantastic view of Yosemite Valley, Half Dome, El Capitan and Bridalveil Falls.
Yosemite Valley – Enjoy the Valley Loop Trail & Yosemite Falls, Yosemite Village and be sure to use the free shuttle buses.
Hiking, hiking & more hiking – Yosemite National Park offers hikes for everyone, casual hikers to expert mountain climbers.
Yosemite Ski & Snowboard Area – In the winter, enjoy skiing, snowboarding or just plain playing in the snow.